I'm hooked on a new series.
Despite its name, The Fix is not about drugs or an assassin, but about service design.
We're going to be talking more and more about service design on this blog soon but, to begin with, I'd direct you over to BBC Radio 4.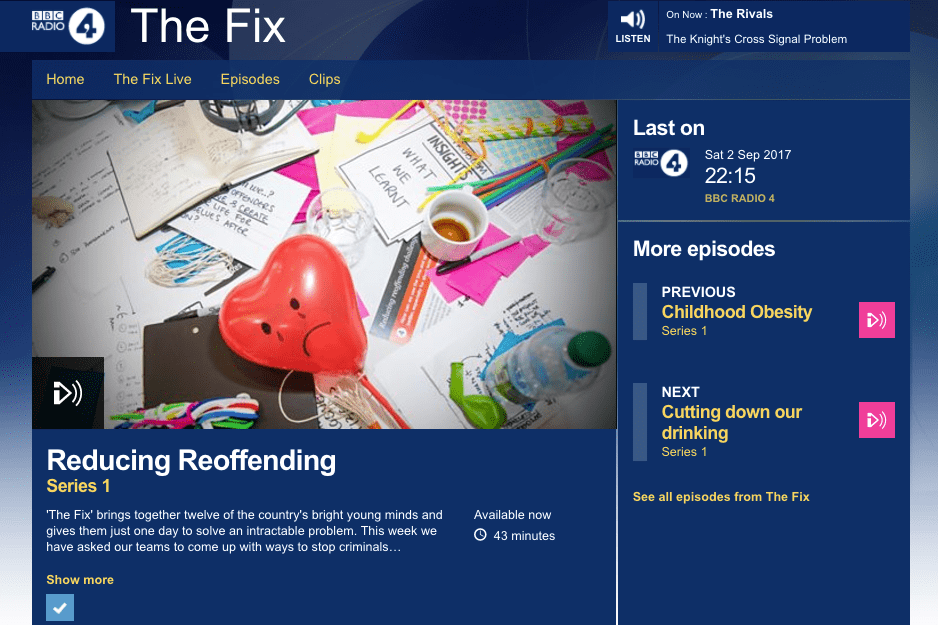 My favourite session, as I'm working in this space, was the 2nd September edition, led by Cat Drew from Uscreates.
In 43 minutes, the show summarises a day-long event where three teams went through discovery, definition and prototyping, before presenting to real stakeholders.
I can't wait for the next instalment.