We help organisations implement Agile successfully
Build a tailor-made plan to help you successfully implement Agile ways of working
What happens without a plan
Nobody wants to remain in a state of confusion and frustration. It's time to stop making changes that see no results and are gradually causing your organisation to lose faith in you. Let's make sure you're focusing on the right thing at the right time.
Book your free 30-minute consultation to discuss how you can achieve success.
Complete a short questionnaire before the call about your current situation.
Work together to create a plan for you to succeed at each of the six steps.
Implement your plan yourself or discuss how we might help you in your challenge.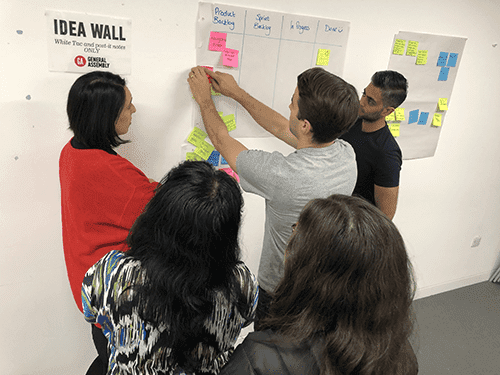 "Really great course, very interactive and brilliantly delivered. I have learned about lots of great Agile / Scrum skills and techniques."
"Really engaging training, enjoyed every second. Very enthusiastic and experienced trainers."
Organisations we have worked with
Helping organisations implement agile successfully
Contact us today to start building your tailor-made plan so that you can successfully implement better agile ways of working.