We offer training on Agile, Scrum, Kanban, Lean Startup, User-Centred Design, coaching as well as estimation and forecasting.
---
2-day Agile & Scrum bootcamp
Scrum is used extensively, but not exclusively, in web and software development. Everyone from developers to business execs are now expected to know how to work using Scrum, but few are taught it and many struggle along with misinformed ideas. This bootcamp will cover the main principles and ideas underpinning agile and why using Scrum is the best way to run certain projects. Through games, hands-on practice and project simulations, you'll be armed with the knowledge of how to use Scrum on a day-to-day basis.
---
1-day Kanban bootcamp
In the 1940s, Toyota developed a scheduling system to improve their manufacturing production. Aligning the supply of materials with the demand of the production line reduced the amount of inventory in the system, and enabled a flexibility never before seen in the automobile industry.
Over the years, teams dealing with knowledge work (e.g. software development) adapted many of these 'lean' ideas, such as limiting the amount of work in progress, to improve the flow of work through their system. This is known as the Kanban Method which is the focus of this bootcamp.
---
3-day Agile Team Coach (ICP-ACC)
A 3-day interactive ICAgile Certified Agile coaching course trained through Adventures With Agile (AWA). Comprises professional coaching skills and numerous tools and techniques. Helps you create a safe environment, understand team development and handle change and conflict.
---
1-day Introduction to User-Centred Design
User-Centred Design (UCD) is an approach that helps organisations succeed by designing and developing products and services that truly meet their users' needs.
This success is brought about by involving users at every step of the design and development process; Early on, users, be it customers, clients or even internal staff, are involved in helping the organisation understand the opportunity or problem that your product or service aims to address; later, users help come up with solutions that would truly address these opportunities; and finally we involve users in testing and optimising developed solutions in order to ensure that you are truly delivering valuable experiences to your users.
In the process UCD also helps your organisation to understand where to focus your effort, so that you only deliver the things that really matter to users, and at the same time deliver value and savings to your organisation.
A shorter, half-day, version of this workshop is available.
---
1-day Agile & Lean overview
Scrum, Kanban, Agile and Lean. We've all heard these terms but what do they mean and how can some of these approaches help the work that we do? This overview will cover the basics of Agile, Lean, Scrum and the Kanban Method, helping you understand and talk about the basic principles for each of these.
If you are not planning on using agile or Scrum yourself, then an overview will suffice. There are a small number of exercises that are run throughout the day.
---
Estimating and Forecasting workshop
When is it going to be ready? How long will it take? How big is it? How much will it cost? How many people do we need?
We've all been asked these questions at work, and many others like them. We've all been in a position where we can't or don't want to answer, because we simply just don't know how to begin answering the question when the work is unfamiliar and when things are unknown.
This workshop is the first step to understanding how to deal with such questions by using the techniques in an interactive workshop.
---
We are happy to discuss delivering the above workshops (or something more bespoke) at your organisation. Please contact us for a quote or to discuss availability.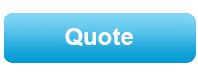 Maybe you'd prefer to join one of our public courses? Click here for further details of upcoming sessions.