"Overpriced, far away and unsure of what I'm going to get". That's what many people think about agile conferences. So Emily Webber and I set out to address these problems with Agile on the Bench goes Camping, and we reckon we've nailed it.
The conference costs £35 a ticket (including lunch, your campsite pitch and more). It can be reached by London underground's central line. Our standard no-tech rules ensure there will be no death by PowerPoint and that speakers are made to engage the audience in new ways. With sessions ranging from an 8 year old customer teaching us about fitness criteria by asking us to make a catapult to lessons from Tibetan monks and Indian gurus, we're confident that it will knock your socks off.
Here are the sessions (in running order):

Chris Young and son Elco Spong ~ can you deliver a product that meets the fitness criteria of an eight year old?

Ilona Brannen ~ as the speed of technology is faster than our ability to learn, how can we improve our learning skills by changing the narration in our heads?

Rifa Thorpe-Tracey ~ how the lessons from Tibetan Buddhist monks and Indian gurus can help teams of devs and designers.

Cara Bermingham ~ an exercise demonstrating how user testing validating assumptions can drastically change and improve the end product.

Aidan McGuire ~ how data has helped the UN's Humanitarian division: in particular, how an agile approach was essential to ensure that vital data was available in direct response to the ebola crisis and the Nepal earthquake.

Christina Ohanian ~ an investigation into the word 'manager' and whether it can be positive or evil.

Dan North ~ why obsessing about Features is killing agile planning.

Dan Ashby ~ an interactive communication game highlighting its importance but also its pitfalls.
It's less than a fortnight away now, and we have the bench (yes, a proper wooden bench will be  transported and erected especially for the event), twenty disposable barbecues, lunch order placed with Waitrose and one-off badges all ready to go. Let's just hope the weather holds out.
Are you jealous? Well, although 40 tickets did sell out within hours, I've heard that at least one person is now unable to make it (some feeble excuse about a friend's wedding), so please add your name to the waiting list for tickets as you may still get lucky.
I'll let you know how the conference goes in a couple of weeks.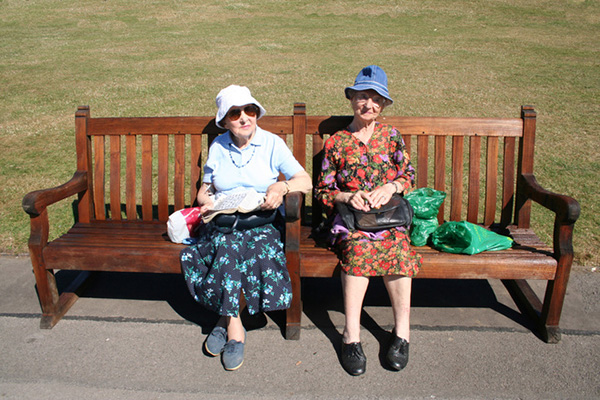 Image credit: Sille Opstrup