Question: What could be better than a lunchtime mini-conference in the fresh air?

Answer: A day long version followed by some fireside dining
Scrum & Kanban is happy to be sponsoring the first Agile on the Bench one-day conference on 25 July 2015.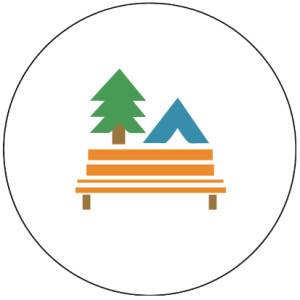 Following a similar format to the lunchtime sessions that have been running since last winter, the conference will be made up of a number of short, fascinating (no-tech) presentations and some open slots. It continues with the ethos of being accessible in both cost and location: tickets are £35 each and is just outside London.
That cost includes one tent pitch (you need to supply your own tent), a ticket to the conference, and lunch. The organisers will also provide a disposable barbeque to you to cook on in the evening (you need to supply your own food and drink for the evening).
At the time of writing there are a few tickets left. For more details, go to conference.agileonthebench.co.uk