Agile and Lean communities love acronyms* (PBI, CFD, PO, TDD, INVEST, and so on), but the most misunderstood of all is MVP.
Most people seem to think that "Minimum Viable Product" means the minimum amount of work you need to do to a product before you can put it to market; it doesn't.
MVP: Minimum Viable Product
"A learning vehicle" ~ Eric Ries
MVP is a strategy for iteratively learning about your customers. It "helps entrepreneurs start the process of learning as quickly as possible." In contrast to building a product you think has value, MVP proposes that you learn about your vision by getting potential customers to test an idea/prototype/initial offering, then adapt your product based on the feedback collected – rather than invest a lot of time and money in a fully-fledged product before you know whether it has the required value. As Ries explains in Lean Startup, "It is not necessarily the smallest product imaginable, though; it is simply the fastest way to get through the Build-Measure-Learn feedback loop with the minimum amount of effort … Its goal is to test fundamental business hypotheses."
An example: if I wanted to start a T-shirt company, I could test my vision by taking some sketches to a busy street corner and asking people for their thoughts. Another approach would be to put some images onto a web page and see which ones people click on the most. From either approach, I could then base my first round of T-shirts production on the types that got the most interest (and prevent losing money producing stock that nobody was interested in).
Minimum Viable Product does NOT mean minimal product to go to market.
MMP: Minimal Marketable Product
"… the smallest possible feature set that addresses the user needs, creates the desired user experience" ~ Pichler
I think many people mean MMP when they say MVP: this is the product with the least amount of features that you consider has market value; you wouldn't want to release your product to the mass market before it has reached this stage.
For our T-shirt company, this might be a website that contains 6 different designs in 5 different sizes, which allows customers to purchase via the site using PayPal. However, it could equally be a site that has 1 design where the customer has to call up to order it. This totally depends on your business model.
* I accept that, technically, most of the examples given are actually initialisms, rather than acronymns; but Wikipedia doesn't seem to care so I won't worry too much about it either.
---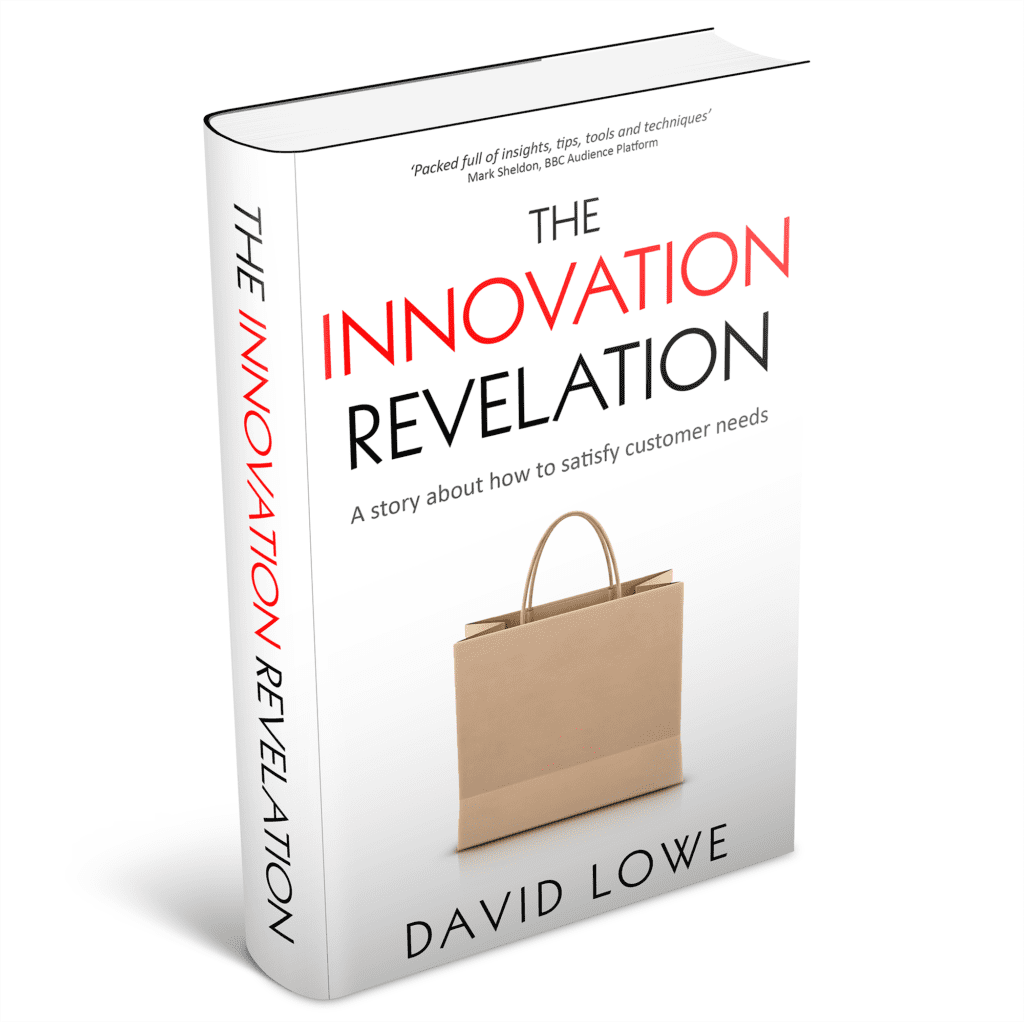 OUT NOW!
The Innovation Revelation: A story about how to satisfy customer needs.
A real-world guide to taking a customer-focused approach to creating products and services that people actually want and are happy to pay for.
---