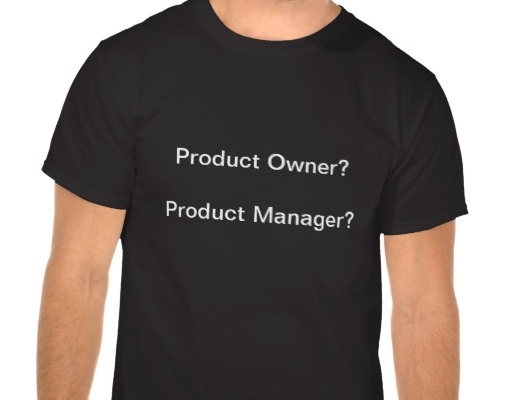 What is the difference between a Product Owner and a Product Manager?
A simple question, but not simple to answer; opinions are divided and approaches vary from company to company. Following a discussion at London Agile Discussion Group and further reading, here are my generalised summaries.
The Product Owner
The Product Owner is a Scrum role.
This is a position that requires and beholds authority. The PO understands the company's strategy and goals, but also has a vision of where their particular product (for which they are the "owner") is going. They represent the customer's needs, requirements and interests because they understand the customer.
With this information, the PO creates and owns the product roadmap, generates a prioritised list of features that they desire (aka the 'product backlog'), and brings this to the team to steer/direct them on what to work on next. To the team, the Product Owner IS the company. But the PO is inward-facing towards the team, is at team level, and works with just one team. The PO is available to explain requirements when the team needs input.
The PO tracks the project's progress (e.g. time and budget) and is ultimately responsible for the product's success (i.e. whether it fulfils the customers' needs and delivers the value the business expected).
The Product Manager
The Product Manager is not a Scrum role.
The PM helps may set the company's strategy and goals, and owns the vision for programmes of work. This role is rare in start-ups, but more common in large, enterprise-level companies, where the PM works at a high-view level with multiple teams across the wider business (including non-IT).
They are also customer-facing, but they will work from a more distant, marketing-focused position: managing marketing plans and launch; deciding when products are released to market; managing demand; deciding on budgets/pricing structures/ROI; managing support.
Conclusion
In the real world, it's not as clear cut as I'm describing and there is mounting evidence that companies with both POs and PMs suffer complications from the grey areas between the roles.
If you're thinking of creating a Product Manager role, I'd recommend you check out Leffingwell's Scaled Agile Framework, starting with his blog posts discussing Product Owners and Product Managers. There was also a recent post on Scrum Alliance by Sriramasundararajan Rajagopalan who aggregated many author's thoughts in "Mapping the Product Manager Role to the Product Owner Role"
Have you had interesting experiences using both these roles? We'd love to hear your success stories … and when it didn't go well.