In February 2016, we launched our workshop game, Iterative Incremental Big Bang.
Although our biggest market is the United Kingdom, over 60% of sales have been shipped elsewhere in the world (as far as Canada, Vietnam, New Zealand and Russia).
Our friends at ScrumTrek in Russia liked the game so much that they asked us to help them produce a Russian-version. After a lot of hard work by both parties, ScrumTrek is now selling the fully translated game on their site. It is priced at ₽1460 and ships worldwide.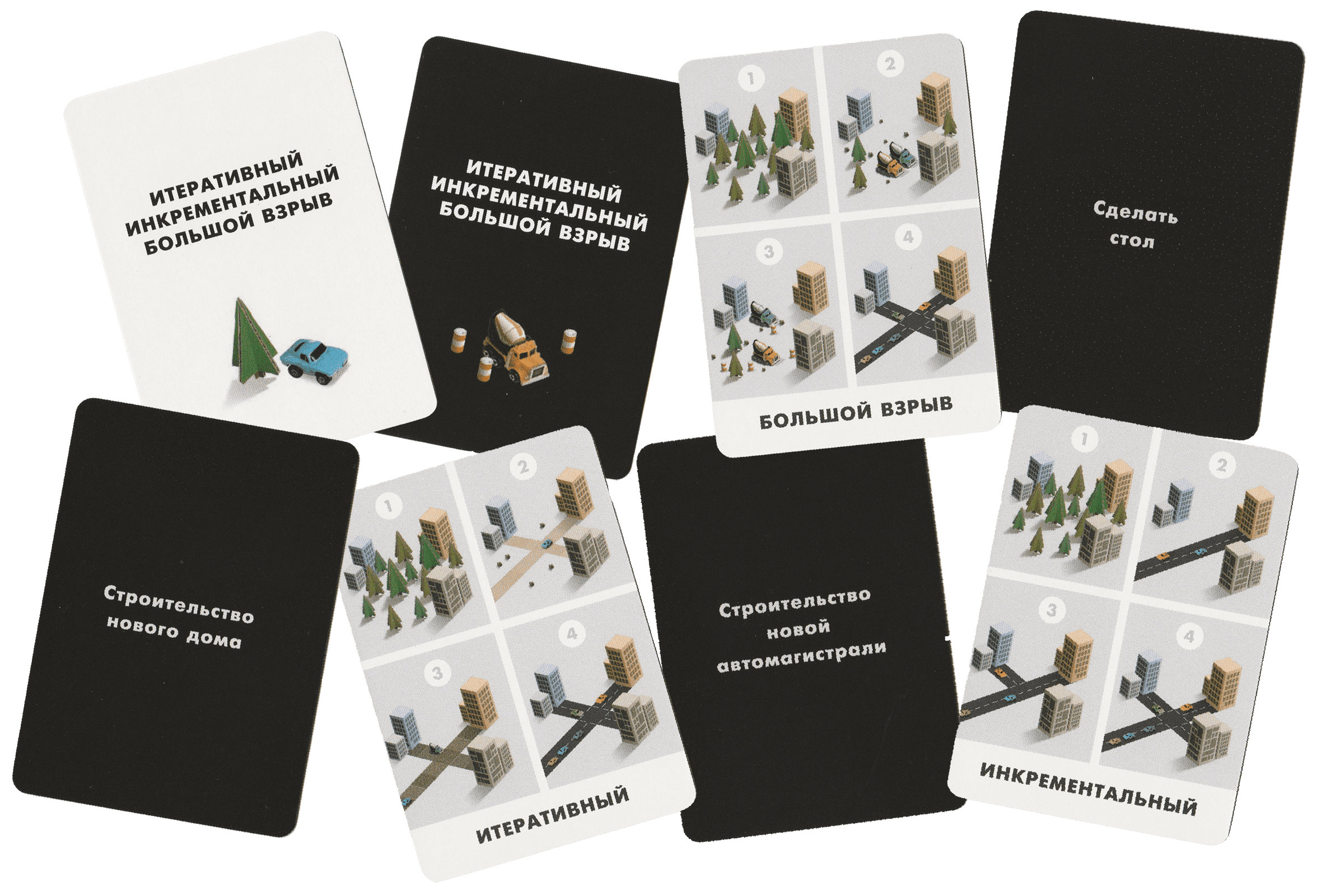 ScrumTrek also sells many other excellent products in Russian, such as GetKanban.