"Welcome to the most successful sports club in the world."
Founded in 1818, the Leander Club in Henley on Thames is well-placed to make that claim. 12 athletes from the Leander Club won gold medals in Rio 2016. The club has a tally of 123 golds since 1908 and is the home to heroes such as Sir Steve Redgrave CBE, Sir Matthew Pinsent CBE, triple gold medallist Peter Reed OBE, double gold medallists James Cracknell OBE, Steve Williams OBE, and Alex Gregory MBE.
In July, I went there for a breakfast talk on high performance by leadership and neuroscience specialists RiddleBox. Paul Budd OBE, General Manager of the Leander Club, took me on a tour of the club afterwards.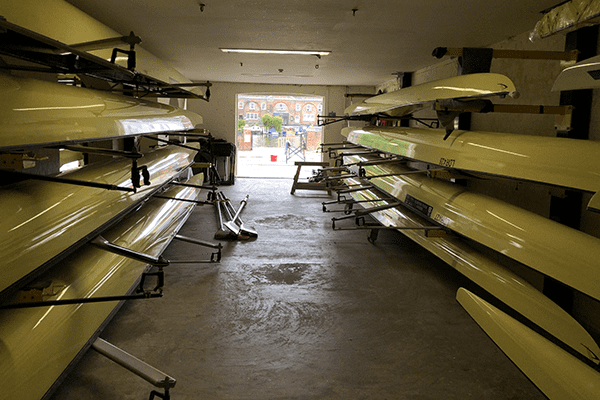 The message, in short, is that Leander focuses on putting people into Team GB and winning golds. They don't have a social rowing squad. They don't have a senior crew. They have future gold medalists. The training is brutal but it works. Head coach, Mark Banks, and his coaching staff have a wealth of experience achieving results. They train on the river Thames, have a well equipped gym, the best boats, nutrition experts and top medical support.
So what did I take away that could be used with business teams?
Getting in the zone
Like swimmers who come out in the headphones, teams need to have the right mental attitude in order to perform.
Does your team have the right mindset? How can you help to get them there?
One goal
"Will it make the boat go faster?" is their repeated focus. If it won't, then don't do it.
Do you know what your one main focus is? Do you make decisions based on that goal?
Practicing to deal with unexpected events
Flying off the handle because some moron in a boat nearly crashes into you won't help your team win [I'm paraphrasing]. The team needs to be prepared mentally for the unexpected.
How can you prepare yourselves so that you don't get thrown off course?
Structured plan that is monitored
Each prospective young athlete has a programme of targets to reach in order to hit top flight rowing. Their progress is regularly measured and transparently reported. If they are failing to meet the trajectory for success, it gets harder to make up the deficit. "At some point, you have to accept they are not going to make it." Brutal. But there are other potential medalists waiting for the coaching team's attention.
Do you communicate progress transparently? Are you realistic about expectations? When would you call terminate a piece of work if it's not getting the results you wanted?