A variety of other products that you might like.
---
Iterative Incremental Big Bang game

Designed and produced by Scrum & Kanban, Iterative, Incremental, Big Bang is a workshop game to encourage people to think about alternative approaches for tackling projects. However, rather than discuss boring work-like scenarios, we're asking you to decide on an approach for everyday scenarios like converting your loft, cooking Sunday lunch or building a nuclear submarine!
---

Developers are known throughout the industry for their witty T-shirts, so why not join in?
Shown here in Asphalt.
---

Following the popular format of "Given When Then" tests (see dannorth.net for more information), this T-shirt again plays with developers' tendency for funny T-shirts.
Shown here in charcoal heather.
---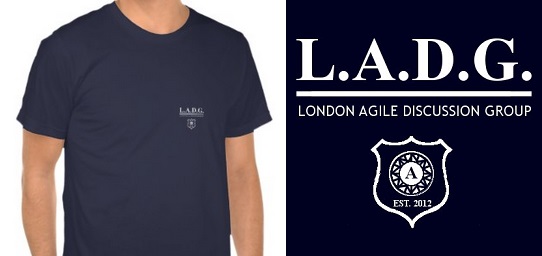 Advertise your membership to the London Agile Discussion Group with this navy T-shirt.
NOTE: the design ONLY works in navy.
---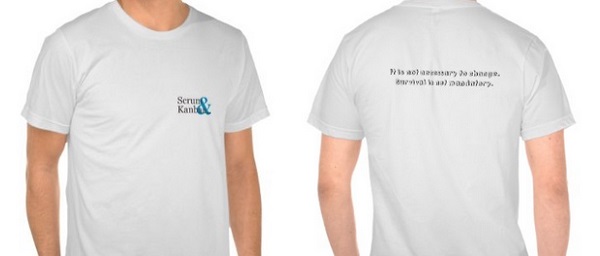 With a logo of your favourite site on the front left, and a great Deming quote (in Roder Outline font) on the reverse: ""It is not necessary to change. Survival is not mandatory."